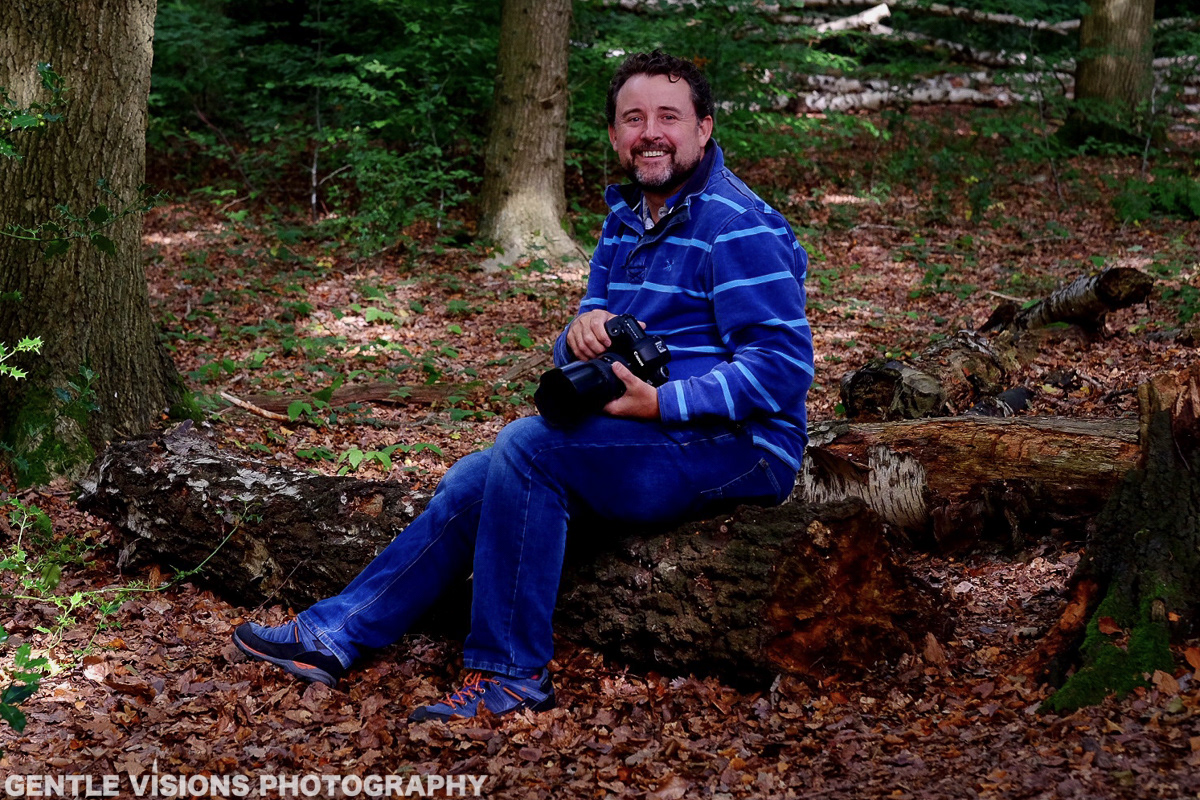 "I love that I'm able to capture emotions and tell stories through the medium of photography".    James Gentle
Gentle Visions caters to individuals looking for an authentic photographic service, that captures experience, emotion and tells a story, be it for work or pleasure.
Common to all the photographic services we offer are:
1. Taking the time to listen and understand what you are about and want to convey or capture.  The first tool in my kit bag is a note book and pen!
2. Using unique and authentic photographs to tell a visual narrative.  
3. Working in an easy going and unobtrusive way to capture natural and candid images.
You'll find an outline of my services further down the page, but first let me introduce myself..
My story as a lifestyle photographer
I'm James Gentle the sole proprietor of Gentle Visions Photography.
My photographic journey started when my granny gave me her box brownie Instamatic camera.  I soon became the unofficial family photographer capturing our special moments together such holidays in Cornwall and our much loved pet dog.  I progressed to my first SLR camera in secondary school and my first commission was taking the school house photographs.
I'm a very visual person and the discovery of photography has enabled me to express my creative side.   As I see it the camera is a great tool, but it's my eye that I have to thank for the compliments I receive about my photographic work. 
I'm passionate about capturing images that people relate to and love 
Established Tring based Photographer 
I first set up Gentle Visions Photography in Tring in 2007/08, focusing on performing arts and weddings.   
My photography has been complimented by a career food & drinks marketing and innovation.  I understand the importance of brand and appreciate the challenges facing business' today.  Its great to be able to call on my business and marketing background when working with local business. 
I've also worked with schools for many years and am DBS checked and fully insured.


Creative & Photographer ready to help tell your story
be it for business or pleasure...
Business & personal brand photography:
Need help conveying what your brand is all about and why its different?  The right images can make a significant step change for you in standing out from your competitors or conveying your values and quality to your clients.
Personal / Lifestyle photography:
Want some great shots of you and your loves ones at leisure or celebrating a key milestone moment with family and friends?  Great photographs can help document your memories forever and they will mean so much more if they are genuine and unique to you are your moments.
Every story starts with an idea (a plot), so get in touch and we can start discussing yours today.
Phone me on 07414 245 845 or enter your contact details below and I'll get in touch.  Do leave your telephone number if you would prefer to talk rather than email.  
Where to find us?
Gentle Visions Photography is based in the centre of Tring in Hertfordshire, just two minutes walk from Black Goo on the high street.
Tring is well places for photography jobs in London and neighbouring counties Buckinghamshire, Bedfordshire, Oxfordshire.
A quick introduction to my photography services
For further details and examples of Gentle Visions work please click through to the individual pages on this site.
We help by creating wonderful images to convey your brand message.  We will support you to help define and create visual assets that convey your unique message, drawing on both my marketing and photographic experience as part of a collaborative process.   We'll then go on to take the shots of you, your products and or your events.
We capture you and those you love, doing what you enjoy at your favourite places.   'Family' of course in the broadest sense of the word from extended family, pets, friends, club groups.   I personally love the great outdoors, am not afraid of mud and am very much about getting out there and capturing the action.
We don't do formal studio portrait photography - everything is done on location. It does not have to be outside of course.  The kitchen or heart of the home often makes a great spot for informal lifestyle photography.
Gentle Visions has worked for many years with performers and schools to capture performance in action.  There is nothing like the real thing and I've personally spent many hours perfecting the art of stealth live performance photography.
Gentle Visions offer natural, often called reportage style photography or weddings and other special events and celebrations.  We work around you to capture candid shots of your event or party as it unfolds, the details, the people and the shared experience.
If you've a different story to tell and like the sound of the Gentle Visions approach and style, then it would be a pleasure to hear from you.